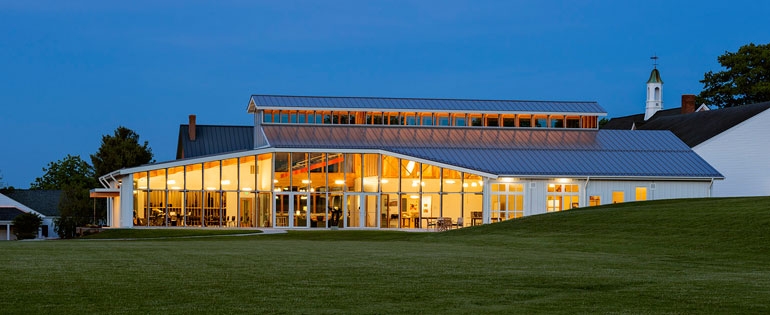 Εκπαιδευτικό ίδρυμα στις Ηνωμένες Πολιτείες δέχεται δωρεές σε Bitcoin
Posted on:
February 4, 2015
/
Το εκπαιδευτικό ίδρυμα της Αμερικής Indian Mountain School ανακοίνωσε ότι πλέον δέχεται δωρεές και σε Bitcoin. Οι δωρεές θα πραγματοποιούνται μέσω της εταιρείας ψηφιακών πληρωμών GoCoin.
2/4/2015
Indian Mountain School ("IMS"), digital currency payment processor GoCoin LLC ("GoCoin"), and Bitcoin Shop, Inc. ("BTCS"), announced today that IMS is now accepting Bitcoin for donations to the school's fundraising initiatives. The collaboration between IMS, GoCoin and BTCS makes IMS the first elementary/middle school in the United States to accept Bitcoin.

Indian Mountain School, an independent coeducational boarding and day school for children in pre-kindergarten through grade nine, located in Lakeville, Connecticut, will offer parents and other supporters the option to donate with Bitcoin. "Indian Mountain strives to develop innovative and creative thinkers, which is why we build STEAM (Science, Technology, Engineering, Arts and Mathematics) learning into every student's experience. We encourage our students to take small risks within our safe and supportive environment and to learn and expand upon those trial-and-error experiments. It is gratifying to see IMS alumnus Charles Allen on the leading edge of a new industry. The fact that forward-thinking school supporters can give to the school through digital currency is an inventive way to bring this out-of-the-box idea home to our students," commented Head of School Mark A. Devey from IMS.

Charles Allen, CEO of BTCS and alumnus of IMS, commented, "Indian Mountain is taking a leap in the right direction in terms of being a leader of innovation and technology in the education system. We believe this opportunity will not only benefit parents but will broaden the horizon for the next generation and afford IMS students an understanding of new technologies that will no doubt impact their futures."

Donating to IMS with Bitcoin will be a seamless process through digital currency payment processor GoCoin. "The best way to understand digital currencies is to actively use them, and now both IMS, its students and their parents can all benefit from practical, hands-on experience with this new technology," said Steve Beauregard, co-founder and CEO of GoCoin.

Supporters who donate with Bitcoin have the benefit of no currency exchange rates, no charge backs and no other fees associated with their payments. Accepting Bitcoin will also benefit international students' parents who choose to donate with the digital currency. IMS will become the first elementary/middle school in the United States to accept Bitcoin for school fundraising campaigns.
To ίδρυμα απευθύνεται σε παιδιά προσχολικής και σχολικής ηλικίας μέχρι 9 ετών.
Την ανακοίνωση του ιδρύματος για το γεγονός μπορείτε να την διαβάσετε εδώ