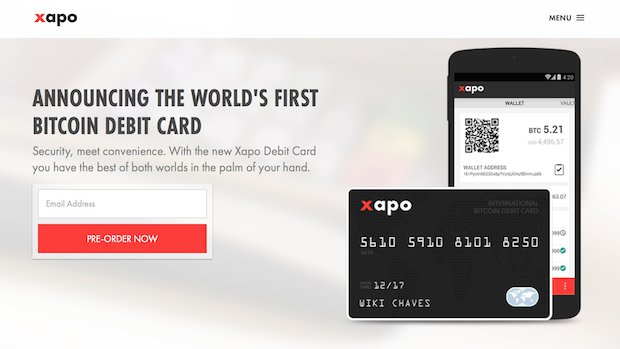 Ηχηρά ονόματα του χρηματοπιστωτικού συστήματος ως σύμβουλοι στο Bitcoin startup Xapo
Posted on:
May 27, 2015
/
Ο δημιουργός της Visa Dee Hock o πρώην CEO της Citibank John Reed καθώς και ο γραμματέας του υπουργείο οικονομικών κατά την διακυβέρνηση του Bill Clinton Lawrence H. Summers  είναι τα τρία μεγάλα ονόματα που ανακοίνωσε η Xapo ως σύμβουλοι της εταιρείας
Today Xapo is proud to announce the formation of its advisory board with three visionary leaders, Dee Hock, John Reed and Lawrence H. Summers. We look forward to continuing to build the global Bitcoin ecosystem with the help of these accomplished leaders and visionaries from the worlds of finance, economics and public policy.
Ο John Reed δήλωσε ότι πιστεύει ότι το Bitcoin έχει την δυναμική να αλλάξει τελείως το χρηματοπιστωτικό σύστημα
"The mere fact that there will never be more than 21 million bitcoins and that each bitcoin can be divided into 100 million units makes it a significant improvement on any historical form of currency."
Ενώ το Dee Hock δήλωσε πεπισμένος ότι το Bitcoin δεν αντιπροσωπεύει μόνο το μέλλον των συναλλαγών αλλά και το μέλλον της διακυβέρνησης
Η εταιρεία Xapo προσφέρει online cloud wallet με multi-signature αυξημένη προστασία, εφαρμογή για smartphone διαχείρισης του λογαριασμού καθώς και πιστωτικές κάρτες βασισμένες στο Bitcoin.