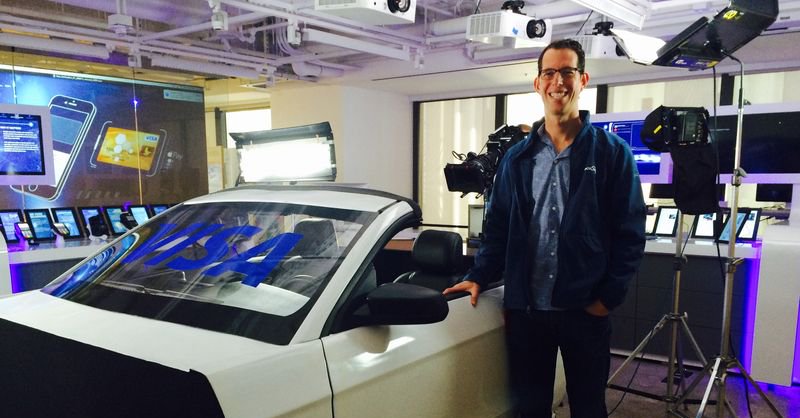 Η DocuSign σε συνεργασία με την Visa παρουσιάζουν τα Iot Bitcoin αυτοκίνητα
Posted on:
October 27, 2015
/
Η εταιρεία ψηφιακών υπογραφών DocuSign σε συνεργασία με το τμήμα τεχνολογικής καινοτομίας της Visa παρουσίασε σήμερα στο συνέδριο Money 20/20 του Las Vegas μια νέα πλατφόρμα για καταχώρηση και leasing οχημάτων μέσω του Bitcoin Blockchain. Σύμφωνα με τις λεπτομέρειες που ανακοινώθηκαν θα μπορεί κάποιος μελλοντικά με μια απλή εντολή να νοικιάζει ένα αυτοκίνητο που τα στοιχεία του θα είναι κατοχυρωμένα στο Bitcoin Blockchain καθώς και να δημιουργεί μισθώσεις και ασφάλιστρα που θα είναι προσαρμοσμένα στον χρόνο χρήσης του με όλα αυτά να κατοχυρώνονται άμεσα αυτόματα στο Bitcoin Blockchain.
Ο πελάτης θα μπορεί μέσω του αυτοκινήτου να αγοράσει εφαρμογές για το κινητό του, μουσική και οποιαδήποτε άλλη υπηρεσία χάρη στην συνεργασία της πλατφόρμας με την Visa.
The Future Of Car Leasing Is As Easy As Click, Sign, Drive
To begin the process, a prospective customer chooses the car they want to lease after test-driving, evaluating their options, and completing any pre-approvals. That car's identity is then registered on the Bitcoin Blockchain – the secure ledger database used to record transactions over broadly-distributed computer networks.

From the driver's seat, the customer then chooses the lease options for the car – low, mid or high mileage, for example and DocuSigns the leasing contract right there and then. This is all in turn updated on the Blockchain.

They then choose their insurance options in the familiar way – evaluating by coverage, deductible and other factors. They would again DocuSign the agreements, and the Blockchain would again be updated.

The customer then links their Visa credit card details to pay for the lease and insurance, and automatically cover in-car payments like tolls, maintenance services, music downloads/multimedia content, take-out food, parking and even charges from somewhere like the DMW.
"Much like Visa put its card into the (Apple) Watch (providing on-wrist Apple Pay capability) this is just putting your card into your car. The vehicle becomes a smart asset that offers two-way communication that can benefit consumers."

–DocuSign's Head of Product Ron Hirson–

"Visa is the trusted global leader in the payment industry, and is relied upon by millions of merchants and consumers around the world. DocuSign is the trusted global leader in digital transaction management and eSignature. Together our Labs teams are the perfect partners to help people and businesses fast-forward their journey to becoming 100% digital,"

–DocuSign's CEO, Keith Krach-
Η πλατφόρμα αυτή είναι η πρώτη προσπάθεια της Visa και την DocuSign στον νέο τεχνολογικό σχεδιασμό τους για το Internet of Things Iot.
Ολόκληρη την ανακοίνωση της εταιρείας μπορείτε να την διαβάσετε εδώ