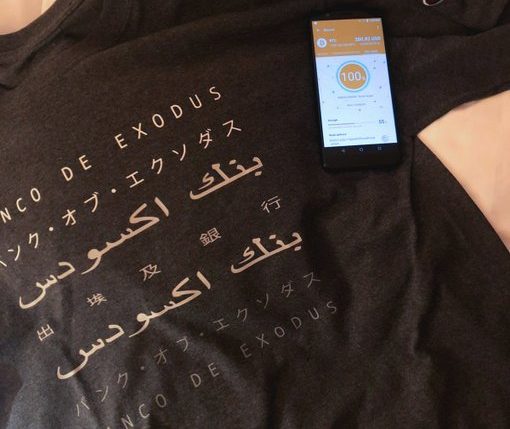 Νέο Blockchain κινητό από την HTC με Bitcoin full node
Posted on:
October 20, 2019
/
Ένα χρόνο μετά την κυκλοφορία του πρώτου blockchain wallet από την HTC η εταιρεία ανακοίνωσε ένα νέο low budget αυτή την φορά μοντέλου, το Exodus 1s στα 220 δολάρια που εκτός των άλλων χαρακτηριστικών του μεγαλύτερου μοντέλου όπως το ενσωματωμένο ασφαλές wallet για ψηφιακά νομίσματα αυτή την φορά έρχεται και με την δυνατότητα ο κάτοχος του να τρέχει ένα Bitcoin full node ώστε να μπορεί να κάνει validated τις Bitcoin συναλλαγές ενώ έρχεται και με την προσθήκη του lightning network.
https://twitter.com/ProofofCapital/status/1185586499271700480
"​EXODUS is about empowering the user. We gave users the ability to own their own keys, and now we've gone one step further to allow users to run their own full Bitcoin node. We are providing the tools for access to universal basic finance; the tools to have a metaphorical Swiss bank in your pocket.. Full nodes are the most important ingredient in the resilience of the Bitcoin network and we have lowered the barrier to entry for any person to run a node, which is simply a computer, mobile in our case, participating in the global Bitcoin network that propagates transactions and blocks everywhere, which is the foundation and fundamental definition of a peer-to-peer cash system.​"

-Phil Chen, Decentralized Chief Officer HTC-
Το κινητό είναι ήδη ανοιχτό για προπαραγγελίες μέσω του official site με πληρωμές μέσω Bitcoin και αποστολή 30 μέρες μετά την ολοκλήρωση της πληρωμής.