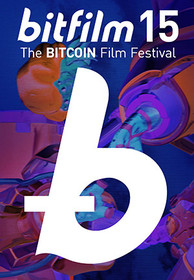 Ξεκίνησε η ψηφοφορία για τις καλύτερες ταινίες στο BitFilm Festival
Posted on:
November 9, 2015
/
Ξεκίνησε η ψηφοφορία για την ανάδειξη της καλύτερης ταινίας στο BitFilm Festival ανάμεσα σε οχτώ προτεινόμενες που έχουν ως θέμα φυσικά το ψηφιακό νόμισμα Bitcoin. Για να πάρει κανείς μέρος στην ψηφοφορία το μόνο που έχει να κάνει είναι μια δωρεά στην Bitcoin διεύθυνση  της ταινίας που τον ενδιαφέρει.
Η ψηφοφορία θα είναι ανοιχτή μέχρι τον 18 Δεκεμβρίου.
Your Bitcoin vote decides about the winners!
If you want to take part in the voting, just send some Bitcoin to the films you like best (please scroll down to see the Bitcoin address of each film). The film with the highest amount of donations in each category (short / long film) will win the Bitfilm award.

40% of all donated Bitcoins per category will go to the winner film of that category.

40% of the donated Bitcoins will stay with the film they were donated to.

20% is our modest share for organising all this.

End of the voting period: December 18th, 2015.
Ο προτεινόμενες ταινίες είναι οι εξής
#1 How Bitcoin is like the Internet in the 80s
by Joe Posner / Vox production (USA 2015) 1:55

#2 Bitcoin –  The End of Money as We Know it
Torsten Hoffmann (Australia 2015) 60:00

#3 Bitcoin Traveler – Paragliding Challenge
by Felix Weis (Germany 2015) 3:45

#4 Life on Bitcoin
by The Good Line / Travis Pitcher / Joseph LeBaron (USA 2015) 98:00

#5 Bitcoin for the Intelligent Layperson (Part 1)
by Tomasz Kaye (Netherlands 2015) 3:23

 #6 Crypto Currencies – The Gold of the Digital Age
by Alexandr Bezzubtsew (Russia 2015) 42:57

#7 Finding Satoshi Nakamoto
by Mike Anzel (USA 2015) 8:11
 #8 Ulterior States
by Tomer Kantor (UK 2015) 52:54