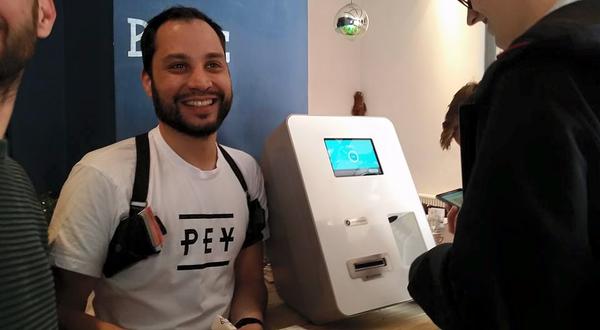 300.000 ευρώ συγκέντρωσε το Γερμανικό Bitcoin startup PEY
Posted on:
September 17, 2015
/
To Bitcoin startup με έδρα την Γερμανία PEY ανακοίνωσε ότι εξασφάλισε 300.000 δολάρια από επενδυτές με μερικά από τα ονόματα που αποκαλύφθηκαν να είναι το ψηφιακό εμπορικό κατάστημα Zalando καθώς και ο Frank Biedka founder της Sparks42.
€ 300,000 investment for Bitcoin Innovation Project

Thanks to its innovative potential, PEY has recently managed to attract reputable investors through a just concluded seed financing round. They have shown support for the Hanoverian startup with an investment of €300,000: "PEY combines two of the fastest growing areas within the FinTech industry: Bitcoin technology and mobile payment systems. This complemented by a startup and exit experienced founding team made for highly interesting investment, " says investor Marc Junker (among others co-founder of mobileview AG and Investor of Smaato Inc).

Other investors include Frank Biedka (formerly Managing Director of Rocket Internet GmbH and Zalando, an investor in doctape, groupon, eDarling and MyVideo), Hartmut A. Borchers (founder / owner multi-media management GmbH – digital marketing for banks, Management Board 533 AG, Managing Director in PEY GmbH), Jürgen Pleteit (CEO of Die Werke GmbH & Co KG), Olav Vier genannt Strawe (co-founder of 4Com GmbH & Co KG) and Tobias Jankowiak (founder / owner Solar Ranch).
Η εταιρεία έχει δημιουργήσει ένα mobile σύστημα πληρωμών με bitcoin καθώς και terminal για εμπόρους που θέλουν να δέχονται bitcoin στα καταστήματα τους ενώ σχεδιάζει και ένα σύστημα μισθοδοσίας σε Bitcoin για επιχειρήσεις.
Ολόκληρη την ανακοίνωση της εταιρείας για την χρηματοδότηση μπορείτε να την διαβάσετε στο επίσημο blog τους εδώ