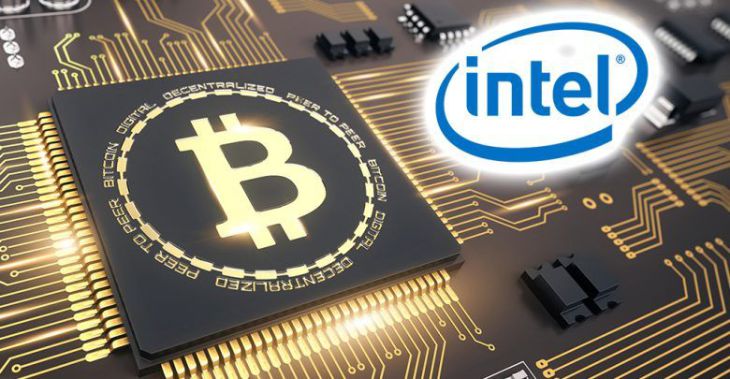 H Intel κατοχυρώνει πατέντα για το Bitcoin mining
Posted on:
December 3, 2018
/
H Intel κατοχύρωσε στο γραφείο ευρεσιτεχνιών των Ηνωμένων Πολιτειών USPTO πατέντα για αποδοτικότερη ενεργειακά διαδικασία mining βασισμένων στο αλγόριθμο sha-256 που χρησιμοποιεί το Bitcoin.
Συγκεκριμένα όπως αναφέρει η περιγραφή της ευρεσιτεχνίας με την χρήση της μεθόδου θα μπορούσε το Bitcoin mining να γίνει αποδοτικότερο ακόμα και μέχρι 15% από τι είναι με τις σημερινές καθιερωμένες μεθόδους.
DETAILED DESCRIPTION

The reward for a successful Bitcoin mining is the generation of a certain number of new Bitcoins (e.g., 25 Bitcoins) and the service fee associated with the transactions validated during the mining process. Each Bitcoin may be exchanged for currencies in circulation (e.g., U.S. dollars) or used in transactions with merchants that accept Bitcoins. Bitcoin mining may be associated with certain costs such as, for example, the computing resources consumed to perform Bitcoin mining operations. The most expensive operation in Bitcoin mining involves the computationally-intensive task of determining the validity of a 32-bit nonce. The nonce is a number or a string of bits that is used only once. A 32-bit nonce is a number (or a string of bits) that is represented by 32 bits. The 32-bit nonce may be part of a 1024-bit input message that may also include the Merkle root, the hash of the last chain block, and other parameters. The 1024-bit message may be hashed using three stages of a secure hash algorithm (e.g., SHA-256) to produce a 256-bit hash value that may be compared to a target value also contained in the input message to determine the validity of the nonce. The operations to calculate the hash value are commonly performed on hardware accelerators (e.g., the SHA-256 hash may be performed on application-specific integrated circuits (ASICs)) and may consume a lot of power. The power consumption by the hardware accelerators is the recurring cost for the Bitcoin mining. Embodiments of the present disclosure provide technical solutions including hardware accelerators to perform energy-efficient Bitcoin mining using energy-efficient clock system.

Dedicated Bitcoin mining ASICs are used to implement multiple SHA-256 engines that may deliver a performance of thousands of hashes per second while consuming power of greater than 200 W. Embodiments of the present disclosure employ micro-architectural optimizations including selective hardwiring certain parameters in Bitcoin mining computation. The hardwiring of these parameters eliminate the need for recursive rounds of computations of these parameters and reduce the overall circuit area and power consumption by about 15%.
Η Intel δεν είναι νέα στον χώρο του Bitcoin mining καθώς και το 2014 είχε δημιουργήσει τους επεξεργαστές για λογαριασμό της 21inc στο τολμηρό τότε εγχείρημα για εφαρμογή mining επεξεργαστών σε οικιακές μικροσυσκευές.