To Apache Foundation δέχεται δωρεές σε Bitcoin.
Posted on:
August 31, 2014
/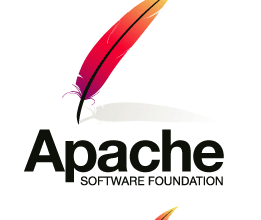 To Apache Foundation ανακοίνωσε σήμερα ότι δέχεται πλέον δωρεές και σε Bitcoin. Tην ανακοίνωση την έκαναν με μια ανάρτηση στο επίσημο site του οργανισμού.
On August 26th, the Apache Software Foundation (ASF) received a request to accept donations via Bitcoin. Shortly after publishing a wallet on the 28th, the ASF has received more than 3BTC in donations, or about $1,500 at the current exchange rate.

Rich Bowen pushed the Bitcoin address to the ASF donations page, without any fanfare or general announcement. The intention was to work out any bugs (we haven't seen any) before making an announcement, but it seems that the Apache-loving Bitcoin community found the information without much prompting. (A hat-tip to NewsBTC for its scoop this morning.)
Ολόκληρη την ανακοίνωση μπορείτε να την διαβάσετε εδώ
Το στέλεχος του οργανισμού Rich Bowen σε δηλώσεις στου στο NEWSBTC πρόσθεσε ότι είναι ενθουσιασμένοι με τις δωρεές που έχουν δεχθεί σε bitcoin μέσα σε λίγες ώρες από την ενεργοποίηση τους.
We were blown away, and very gratified, by the initial rush of donations, and we're very grateful to our first 50 donors, especially to Brian Taylor (Reddit user steeldog803) who encouraged us to accept Bitcoin, and made the first donation.
Το Apache foundation είναι υπεύθυνο για το open source Apache HTTP server που πάνω του είναι βασισμένο το 54% όλων των site στο παγκόσμιο διαδίκτυο. Είναι ακόμα υπεύθυνο για την open source σουίτα γραφείου Open Office.
Όποιος θέλει μπορεί να κάνει δωρεές σε Bitcoin εδώ