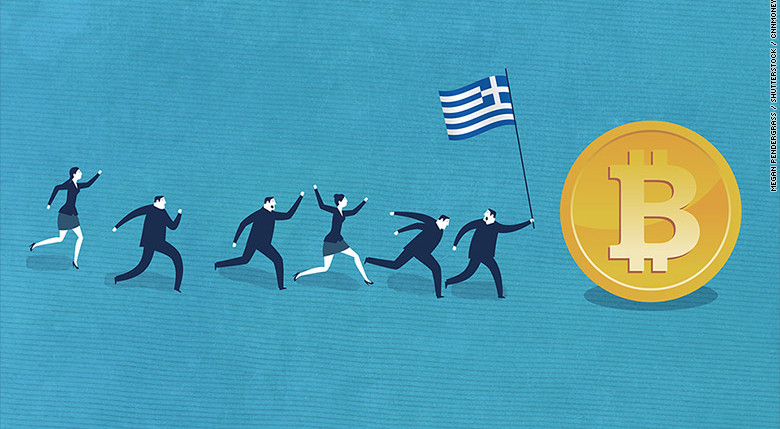 Bitcoin Meetup στην Αθήνα στις 11 Δεκεμβρίου
Posted on:
December 6, 2017
/
Bitcoin Meetup διοργανώνετε στην Αθήνα στις 11 Δεκεμβρίου και συγκεκριμένα στο Orange Groove που βρίσκεται Βασιλέως Κωνσταντίνου 5. Η συνάντηση θα ξεκινήσει στις 7 το απόγευμα και θα περιλαμβάνει ένα πρακτικό εργαστήριο – εισαγωγή στο Bitcoin και μια εισαγωγή στο Lightning Network. Θα μιλήσει και ο Κώστας ο Νανόπουλος  που έχει γράψει και το άρθρο Φορολόγηση υπεραξίας από bitcoins.
Παραθέτουμε την ανακοίνωση όπως αναρτήθηκε στην σελίδα των διοργανωτών στο meetup:
Details
Join our regular community meetup to chat & learn about cryptocurrencies & blockchains! Our meetings are free and open to all.

• Introduction to Bitcoin and hands-on workshop on Bitcoin wallets and transactions. Please bring a charged Android/iOS phone or tablet or a laptop with the Chrome browser installed. Please install the CoPay wallet from https://copay.io . Participants will send & receive Bitcoin, set custom transaction fees, perform multisig transactions, backup & restore their wallet with a seed phrase, use a blockchain explorer. We will also demonstrate watch-only wallets and hardware wallets. By Dimitris Tsapakidis, cryptocurrency enthusiast and InfoSec Consultant https://www.linkedin.com/in/dimitris

• Tax and accounting implications of owning and accepting cryptocurrencies as payment in Greece by Konstantinos Nanopoulos, founder, Taxexperts https://www.linkedin.com/in/taxexperts/

• Introduction to the Lightning Network by John Jegutanis, CTO, Coinomi https://www.linkedin.com/in/johnjegutanis

• After the event we will head to Aigli at Zappeio for food & drinks.

• If you want to buy or sell a cryptocurrency at the meetup you can announce it at the comments below.

• Join our community's Slack (online chat) at https://bitcoingreece.herokuapp.com (https://bitcoingreece.herokuapp.com/)

• More information on how to buy, sell, accept and spend Bitcoin in Greece is at https://WeAcceptBitcoin.gr (https://weacceptbitcoin.gr/)

• The presentations will be in Greek unless there are members of the audience who do not understand Greek, in which case we will ask the presenters to switch to English.
Υπάρχει και νήμα συζήτησης στο Bitcointalk forum  εδώ