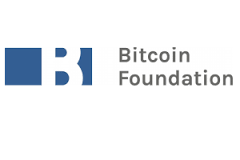 DevCore Λονδίνο 15 Απριλίου – Συνέδριο Bitcoin προγραμματιστών
Posted on:
March 3, 2015
/
Ανακοινώθηκε από το Bitcoin Foundation το δεύτερο συνέδριο DevCore που απευθύνετε σε προγραμματιστές για τον Bitcoin πυρήνα και θα πραγματοποιηθεί στις 15 Απριλίου στο Λονδίνο και συγκεκριμένα στο Dexter House και Royal Mint building.
O σκοπός του συνεδρίου είναι να προσελκύσουν προγραμματιστές ώστε να μάθουν τεχνικές λεπτομέρειες γύρω από τον πυρήνα του Bitcoin ώστε να βοηθήσουν μελλοντικά στην ανάπτυξη του Bitcoin πρωτοκόλλου.
DevCore continues with v2 in London with Title Sponsor Blockchain!

"We're excited to support the Foundation's core focus on the development of the Bitcoin Protocol. With DevCore London, the Foundation is making an exciting commitment to the global capital of FinTech that we're proud to participate in," adds Peter Smith, CEO of Blockchain.

#DevCore is a series of workshops set to host around the world for all developers interested in deepening their technical expertise to support the future development of Bitcoin Core. DevCore London will take place on Wednesday, April 15, 2015 at Dexter House in the Royal Mint building in London from 8:30am to 5:45pm.
Ολόκληρη την ανακοίνωση μπορείτε να την διαβάσετε στο official blog του ιδρύματος εδώ ενώ όσοι το επιθυμούν μπορούν να δηλώσουν συμμετοχή εδώ
What: DevCore London (#DevCore)

Title Sponsor: Blockchain

When: Wednesday, 15 April 2015 8.30am – 5.45pm

Where: Dexter House No. 2 Royal Mint Court
London EC3N, UK
(Closest tube: Tower Hill)

Registration:
General Registration £150 / $250 in BTC
Bitcoin Foundation Members £100 / $155 in BTC
Students £25 / $40 in BTC
*Payable with card, paypal or bitcoin