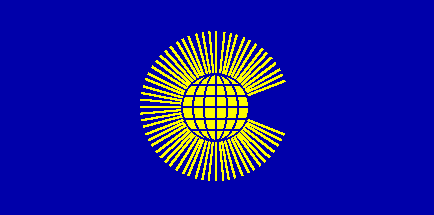 H κοινοπολιτεία των εθνών εξερευνά τα ψηφιακά νομίσματα
Posted on:
February 18, 2015
/
Συνέδριο πραγματοποιείτε αυτές τις μέρες στο Λονδίνο υπό την αιγίδα της κοινοπολιτείας των εθνών με σκοπό την εξερεύνηση της τεχνολογίας των ψηφιακών νομισμάτων, τα πιθανά πλεονεκτήματα που μπορούν να προσφέρουν ιδίως στις αναπτυσσόμενες χώρες καθώς και την κατανόηση των κινδύνων με την σύνδεση τους σε παράνομες δραστηριότητες.
Στο συνέδριο παίρνουν μέρος εκπρόσωποι των κρατών της κοινοπολιτείας καθώς και αντιπρόσωποι της Europol, του διεθνές νομισματικού ταμείου, της Interpol και της United Nations Office on Drugs and Crime
International experts and representatives of Commonwealth governments will meet to explore issues around the rapid development of virtual currencies, and to identify potential benefits they could offer to developing countries.

Virtual currencies are digital representations of value that can be traded and exchanged between online communities. At present, there are no internationally agreed standards or rules that apply to these currencies.

Whilst offering potential for countries where banking and transaction costs are unaffordable, virtual currencies have also been associated with criminal activities such as money laundering and financing of terrorism.

The two-day Virtual Currencies Round Table from 17-18 February 2015 will gather a wide range of expertise from Interpol, Europol, IMF, the United Nations Office on Drugs and Crime, and high-level Commonwealth government representatives. The event is being convened under the Commonwealth's flagship Commonwealth Cybercrime Initiative.

– See more at: http://thecommonwealth.org/media/press-release/commonwealth-governments-and-international-experts-consider-benefits-and-risks#sthash.DVHTBd2y.dpuf
Ο Josephine Ojiambo αναπληρωτής γενικός γραμματέας της κοινοπολιτείας δήλωσε ότι το συνέδριο θα βοηθήσει τα μέλη της κοινοπολιτείας να προστατευτούν από τους κινδύνους που μπορούν να προέλθουν κατά την χρήση των ψηφιακών νομισμάτων καθώς και στην αναζήτηση τρόπων ώστε τα ψηφιακά νομίσματα να βοηθήσουν τα κράτη στην μελλοντική οικονομική και κοινωνική τους ανάπτυξη.
"This meeting will help member countries guard against risks and identify ways virtual currencies can contribute to future social and economic development.

"It is important to note that virtual currencies do not solely pose risks. However, the potential benefits they offer such as reduced transaction costs, certainty of payment and improved transaction processing times will need to be considered within the context of the strengths and weaknesses of existing national regulatory and criminal law frameworks."
Η κοινοπολιτεία των εθνών έχει 53 χώρες μέλη με τις περισσότερες να είναι πρώην μέλη της βρετανικής κοινοπολιτείας.