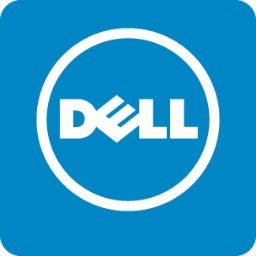 H Dell ενεργοποιεί τις πωλήσεις με Bitcoin στην Βρετανία και Καναδά
Posted on:
February 20, 2015
/
Η Dell ανακοίνωσε σήμερα ότι δέχεται Bitcoin για τα προϊόντα της και στις αγορές της Βρετανίας και του Καναδά.
Mε ανάρτηση τους στο επίσημο Blog της εταιρείας τόνισαν ότι θα συνεχίσουν να υποστηρίζουν αυτή την μέθοδο πληρωμών όσο οι πελάτες τους το απαιτούν ενώ υπάρχουν σκέψεις στο άμεσο μέλλον να δέχονται  Bitcoin σε ακόμα περισσότερες χώρες
Live from eTail West, we're excited to announce we're now accepting bitcoin in the UK and Canada on Dell.com, making Dell the largest merchant to accept bitcoin internationally.

Following our successful US pilot, we've decided to bring the world's most widely used digital currency to our consumer and small business customers in the UK and Canada. We are seeing purchases across our full product and customer spectrum – from software and peripherals to our business PCs and even our largest transaction to date – north of $50,000 for a highly configured PowerEdge server system.

This form of payment is clearly resonating with consumer, small and medium businesses. And now we're excited to take the choice and flexibility this payment option offers global, maintaining our partnership with Coinbase, a trusted and secure third party payment processor, to make this possible.

When you are ready to make a purchase, simply add the items to your cart and choose Bitcoin as the payment method. Checkout our special video guide to see the bitcoin payment process in action.

"Through the expansion of Bitcoin we're enabling new levels of convenience for our customers, making it easier for them to do business with Dell," said Paul J. Walsh, CIO, Dell.

Have questions about Bitcoin? We've tried our best to answer some of them in our original blog post here and in our Terms & Conditions, or feel free to leave them in the comments below.
Η Dell ήταν η πρώτη μεγάλη εταιρεία στον τεχνολογικό κόσμο που το Ιούνιο του 2014 είχε ανακοινώσει την αποδοχή των Bitcoin για τα προϊόντα της.