H Wikipedia δέχεται δωρεές σε Bitcoin.
Posted on:
July 30, 2014
/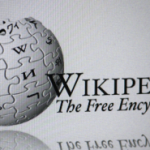 H διαδικτυακή παγκόσμια εγκυκλοπαίδεια Wikipedia ανακοίνωσε σήμερα ότι δέχεται δωρεές σε bitcoin με τις πληρωμές να πραγματοποιούνται σε συνεργασία με την Coinbase. Η ανακοίνωση έγινε μέσω του επίσημου blog του Wikipedia Foundation και μπορείτε να την διαβάσετε εδώ
We're fortunate that millions of people all over the world support the work of the Wikimedia Foundation through donations. It has always been important to the Foundation to make sure donating is as simple and inclusive as possible. Currently, we accept 13 different payment methods enabling donations from nearly every country in the world, and today, we're adding one more: bitcoin.