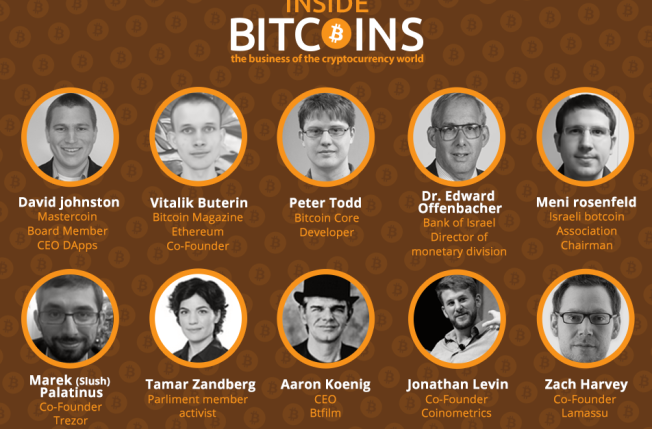 Inside Bitcoins Tel Aviv 19-20 Οκτωβρίου
Posted on:
October 20, 2014
/
Διήμερο συνέδριο στο Ισραήλ το Inside Bitcoins με αρκετούς ομιλητές από την παγκόσμια κοινότητα του ψηφιακού νομίσματος.
After successful events in Berlin and New York earlier this year, Inside Bitcoins Conference and Expo is teaming up with the Israeli Bitcoin Association to travel to Tel Aviv on October 19-20! Join us as developers, entrepreneurs, investors, lawmakers, researchers and Bitcoin experts converge to tackle the hardest issues facing the cryptocurrency ecosystem. Our agenda will include a wide variety of topics such as cybersecurity, economics, regulation, mining, startups, academics and more. What are the latest technologies being deployed in the Bitcoin space? How can academic research extend Bitcoin's functionality and help it scale? How is the global regulation and merchant adoption shaping up for 2014?
Μερικά από τα θέματα που θα συζητηθούν είναι
·  Bitcoin, present and future (joint research with the Bank of Israel)
·  Ethereum and the power of abstraction in human history
·  TREZOR to answer Bitcoin's security challenges
·  The Bitcoin apocalypse – technological threats
·  The legal landscape of Bitcoin
·  Deep dive into colored coins
·  Mining our way to the future
·  Israel as a Bitcoin empire
·  Banking and Bitcoin
·  Bitcoin in academia
Περισσότερα για το συνέδριο μπορείτε να δείτε εδώ