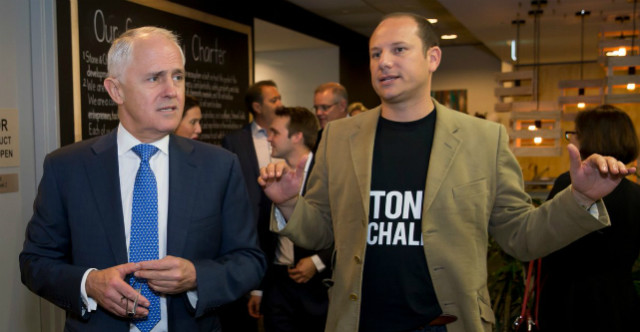 O CEO της Coinjar συμμετέχει στην ομαδά εργασίας της Αυστραλίας για το Fintech
Posted on:
February 26, 2016
/
Ο CEO του Bitcoin ανταλλακτηρίου Coinjar Asher Tan είναι ένα από τα 12 μέλη της νέας ομάδας εργασίας που δημιούργησε η κυβέρνηση της Αυστραλίας για την ανάπτυξη του fintech στην χώρα και με στόχο η Αυστραλία να μετατραπεί στο κέντρο της Ασίας στο ψηφιακό χρηματοπιστωτικό τομέα.
Prime Minister Malcolm Turnbull and Treasurer Scott Morrison today announced the establishment of an expert advisory group to help make Australia the leading market for financial technology – or FinTech – in the Asia Pacific region.

Financial services is the largest sector of our economy, employing around 450,000 people and contributing over $140 billion to the economy last financial year.

Although Australia is a leading financial services market in the region, the sector is becoming increasingly globalised and exposed to technological disruption. Many traditional financial products are being disrupted by the FinTech sector, which is well positioned to become a leading player in the Asia-Pacific.
Όπως αναφέρετε στην κυβερνητική ανακοίνωση οι νέοι τομείς στην ψηφιακή οικονομία όπως το crowdfunding, moblile banking, τα ψηφιακά νομίσματα μπορούν να ωφελήσουν τους καταναλωτές και να ωθήσουν την ανάπτυξη.
Ολόκληρη την ανακοίνωση μπορείτε να την διαβάσετε εδώ.