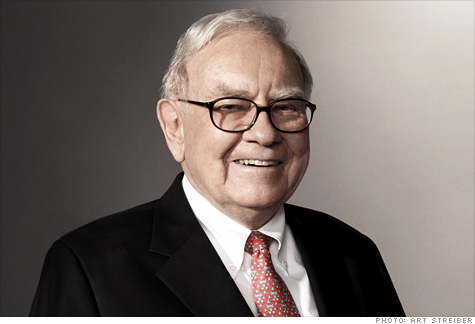 O Warren Buffet προειδοποιεί τους επενδυτές για το Bitcon
Posted on:
December 27, 2014
/
O γνωστός επενδυτής Warren Buffet ο αποκαλούμενος και ως "Oracle of Omaha" σε άρθρο του στο Business Insider προειδοποιεί τους επενδυτές να μείνουν μακρυά από το Bitcoin καθώς θεωρεί ότι το ψηφιακό νόμισμα είναι μια αυταπάτη και δεν έχει καμία πραγματική αξία.
"Stay away from it. It's a mirage, basically. … It's a method of transmitting money. It's a very effective way of transmitting money and you can do it anonymously and all that. A check is a way of transmitting money, too. Are checks worth a whole lot of money just because they can transmit money? Are money orders? You can transmit money by money orders. People do it. I hope Bitcoin becomes a better way of doing it, but you can replicate it a bunch of different ways and it will be. The idea that it has some huge intrinsic value is just a joke in my view."
Το άρθρο είναι μια πρόταση έξι σημείων προς τους επενδυτές για την σωστότερη επένδυση των χρημάτων τους το 2015.
Πάντως αρκετές φορές στο παρελθών και ο ίδιος έχει κάνει καταστροφικά λάθη στις επενδυτικές προβλέψεις του.