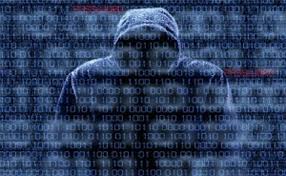 To ανταλλακτήριο Bitfinex σταματάει προσωρινά τις συναλλαγές μετά από επίθεση hacker
Posted on:
May 23, 2015
/
Το τρίτο ποιο δημοφιλές Bitcoin ανταλλακτήριο Bitfinex σταμάτησε σήμερα τις συναλλαγές του καθώς hacker κατάφεραν να κλέψουν περίπου 1500 bitcoin από το hot wallet της εταιρείας.
"Dear Customer although we keep over 99.5% of users' BTC deposits in secure multisig wallets, the small remaining amount in coins in our hot wallet are theoretically vulnerable to attack. We believe that our hot wallet keys might have been compromised and ask that all of our customer cease depositing cryptocurrency to old deposits addresses. We are in the process of creating a new hot wallet and will advise within the next few hours. Although this incident is unfortunate, its scale is small and will be fully absorbed by the company. Thanks a lot for your patience and comprehension. Bitfinex Team."
Τα Bitcoin που κλάπηκαν αντιπροσωπεύουν μόλις το 0.5% των συνολικών αποθεματικών του ανταλλακτηρίου ενώ όπως ανακοινώθηκε αργότερα δεν χάθηκε κανένα Bitcoin από τους λογαριασμούς των πελατών.
Αυτή την ώρα το ανταλλακτήριο βρίσκεται ξανά σε λειτουργία επιτρέποντας μόνο μικρές συναλλαγές ενώ προτρέπει τους πελάτες του να μην χρησιμοποιηούν τις παλιές Bitcoin διευθύνσεις για τις συναλλαγές τους.