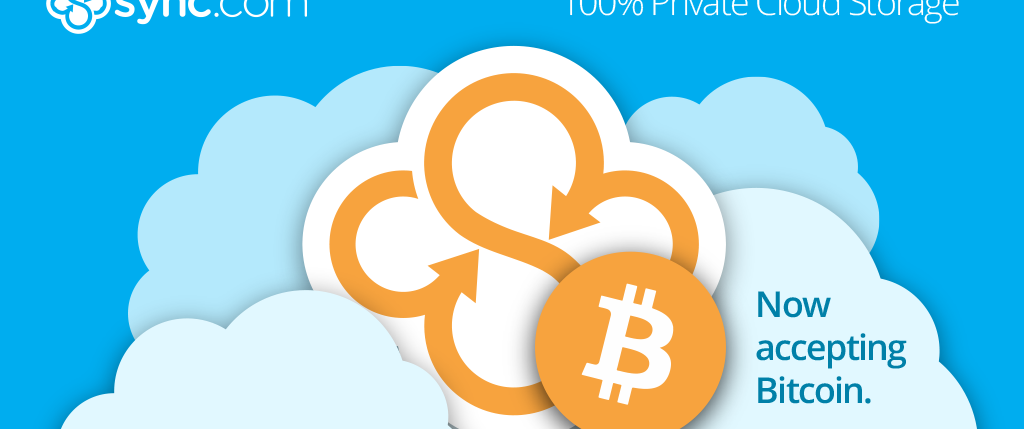 To κρυπτογραφημένο cloud storage sync.com δέχεται Bitcoin
Posted on:
September 8, 2015
/
Η sync.com εταιρεία που προσφέρει cloud αποθήκευση κρυπτογραφημένων δεδομένων καθώς και filesharing ανακοίνωσε ότι δέχεται Bitcoin για τις συνδρομές των προγραμμάτων της με τις πληρωμές να πραγματοποιούνται μέσω της Bitpay.
Toronto Ontario – September 1, 2015 – Sync.com, the 100% private cloud storage and file sharing platform, today announced that they now accept Bitcoin as a method of payment, via BitPay.

"Sync offers a completely private alternative to consumer grade cloud storage services such as Dropbox, through the use of zero-knowledge encryption. Simply put, we can't access the data stored on our servers." said Thomas Savundra, CEO of Sync. "With Bitcoin, our customers can enjoy absolute privacy in the cloud for both their data and payments."

Having launched as a proof of concept beta in July 2013, Sync's zero-knowledge encrypted storage platform is now in use by over 100,000 individuals and businesses worldwide. Sync's growth demonstrates significant awareness and demand for data privacy protection in the cloud. Bitcoin compliments Sync's commitment to privacy by providing users with an encrypted payment option that does not require giving up personally identifiable information during signup.
Η εταιρεία sync είναι μια νεοεισερχόμενη στον χώρο του Cloud storage με 100.000 πελάτες παγκοσμίως και υπόσχεται 100% κρυπτογράφηση των δεδομένων που αποθηκεύονται στους server της.