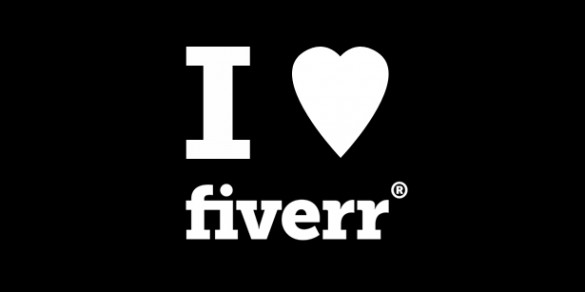 To Fiverr δέχεται Bitcoin
Posted on:
July 19, 2015
/
Το δημοφιλές διαδικτυακό marketplace Fiverr όπου ο καθένας μπορεί να προσφέρει η να αγοράσει online υπηρεσίες με μόνο 5 δολάρια ανακοίνωσε σήμερα ότι δέχεται Bitcoin. Οι πληρωμές θα πραγματοποιούνται σε συνεργασία με την Coinbase.
Starting today, you can buy Gigs® on Fiverr® with Bitcoin!
To make this happen, Fiverr has partnered with Coinbase, a popular Bitcoin wallet, to give you the option of buying Gigs with Bitcoins.
Here's How it Works

Once you've placed your order by clicking the "Order Now" button, select Bitcoin as your payment option. Transactions will be processed through Coinbase, however the Bitcoins can come from any source. Payments will be settled in US dollars.

Please note that you must be logged into your Fiverr account on the Fiverr website. Bitcoin is not currently supported on the Fiverr App, but will be soon.

On the seller side, it's business as usual. Revenue is earned and withdrawn in US dollars. The option to withdraw revenue in Bitcoin is currently not available on Fiverr.

– See more at: http://blog.fiverr.com/fiverr-now-accepting-bitcoins/#sthash.Bj3AhNGW.dpuf
Η επιλογή με πληρωμή  με Bitcoin είναι διαθέσιμη μόνο αν έχουμε κάνει login στο site και όχι στους guest λογαριασμούς.