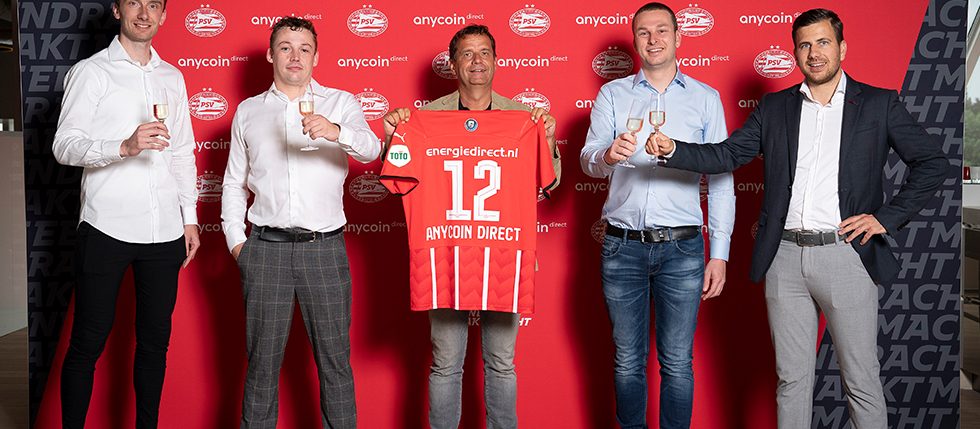 H Ολλανδική ομάδα PSV Eindhoven έχει αποθεματικά σε Bitcoin
Posted on:
September 28, 2021
/
To πρώτο μεγάλο ευρωπαϊκό club ποδοσφαίρου, η PSV Άιντχοβεν της Ολλανδίας ανακοίνωσε ότι διαθέτει Bitcoin αποθεματικά.
Συγκεκριμένα  η ομάδα επέλεξε ως σπόνσορα τo ανταλλακτήριο ψηφιακών νομισμάτων Anycoin Direct με την πληρωμή να γίνετε αποκλειστικά σε Bitcoin και την ομάδα να κρατάει τα ψηφιακά νομίσματα ως αποθεματικά της.
PSV has signed a unique partnership with Anycoin Direct. PSV will be the first major football club in the EU to have the entire sponsorship paid in Bitcoin. Earlier this year the club worked with crypto technology for the first time, selling the NFT of its Europe cup 1 final victory on Benfica.

Anycoin Direct will be the Official Partner for the next two seasons. The main goal is to grow awareness of crypto and Anycoin Direct in Europe.

Although there were several foreign parties in the race for the partnership, PSV deliberately selected a trusted partner from the Eindhoven area. With Anycoin Direct, PSV has gained a reliable and international partner, but one with local roots.

With sights set on the future, PSV decided to use the service of Anycoin Direct in a unique way. The entire sponsorship amount will be paid in Bitcoin. PSV is the first club in the EU to receive the sponsorship amount in crypto. Immediately after signing, Frans Janssen created the necessary wallets to facilitate the partnership deal.
H PSV Eindhoven είναι μια από τρεις μεγαλύτερες ομάδες του πρωταθλήματος ποδοσφαίρου της Ολλανδίας.
H AnycoinDirect είναι ένα ανταλλακτήριο με έδρα την Eindhoven της Ολλανδίας και είναι μια πλατφόρμα άμεσης ανταλλαγής ψηφιακών νομισμάτων.
https://twitter.com/BitcoinMagazine/status/1440701970667376643